2022 香港黃金百里 GOLDEN 100
親子跑 FAMILY RUN
報名費 FEE
$420 HKD

參賽資格 REQUIREMENT
1 x 成人 ADULT (AGED 18+)
1 x 小童 CHILD (AGED 6-12歲)
日期 DATE
2022.12.25 (日 SU·N)
起步時間 START TIME
9:30
賽程 DISTANCE
4KM / 8KM (同價 SAME PRICE)
限時 TIME LIMIT
3小時 HOURS
起點 START
終點 FINISH
城門水塘大壩南端
SHING MUN RESERVOIR
路線 COURSE
城門水塘一圈
SHING MUN RESERVOIR
領取跑手包日期
RACE PACK COLLECTION
2022.12.25
親身領取 IN PERSON
@起點 START
起點設行李寄存 (每隊只限一件)
BAG DROP AT THE START (ONE LUGGAGE PER TEAM)
線上親子跑 FAMILY VR
2022.12.21 - 2023.1.21
報名費 ENTRY FEE
$320 HKD
參賽資格 REQUIREMENT
1 x 成人 ADULT +
1 x 小童 (6-12歲) CHILD (AGED 6-12)
日期 DATE
2022.12.21-2023.1.21
賽程 DISTANCE
4KM / 8KM (同價 SAME PRICE)
限時 TIME LIMIT
3小時 HOURS
起點 START
終點 FINISH
城門水塘大壩南端
SHING MUN RESERVOIR
路線 COURSE

城門水塘一圈 SHING MUN RESERVOIR
(見路線圖 See Map)

領取完賽跑手包日期
RACE PACK COLLECTION
2023.2.3-20
親身領取 IN PERSON @Gone Running
領取完成禮品日期
FINISHER GIFT COLLECTION
2023.2.3-5
親身領取 IN PERSON
玩法 RULES
一次完成後,上載起點打卡照及完成紀錄 (STRAVA連結)
FINISH IN ONE GO. UPLOAD SELFIE PHOTOS AT THE START AND GPX RECORD (STRAVA LINK) AFTER FINISH
4KM 路線圖 MAP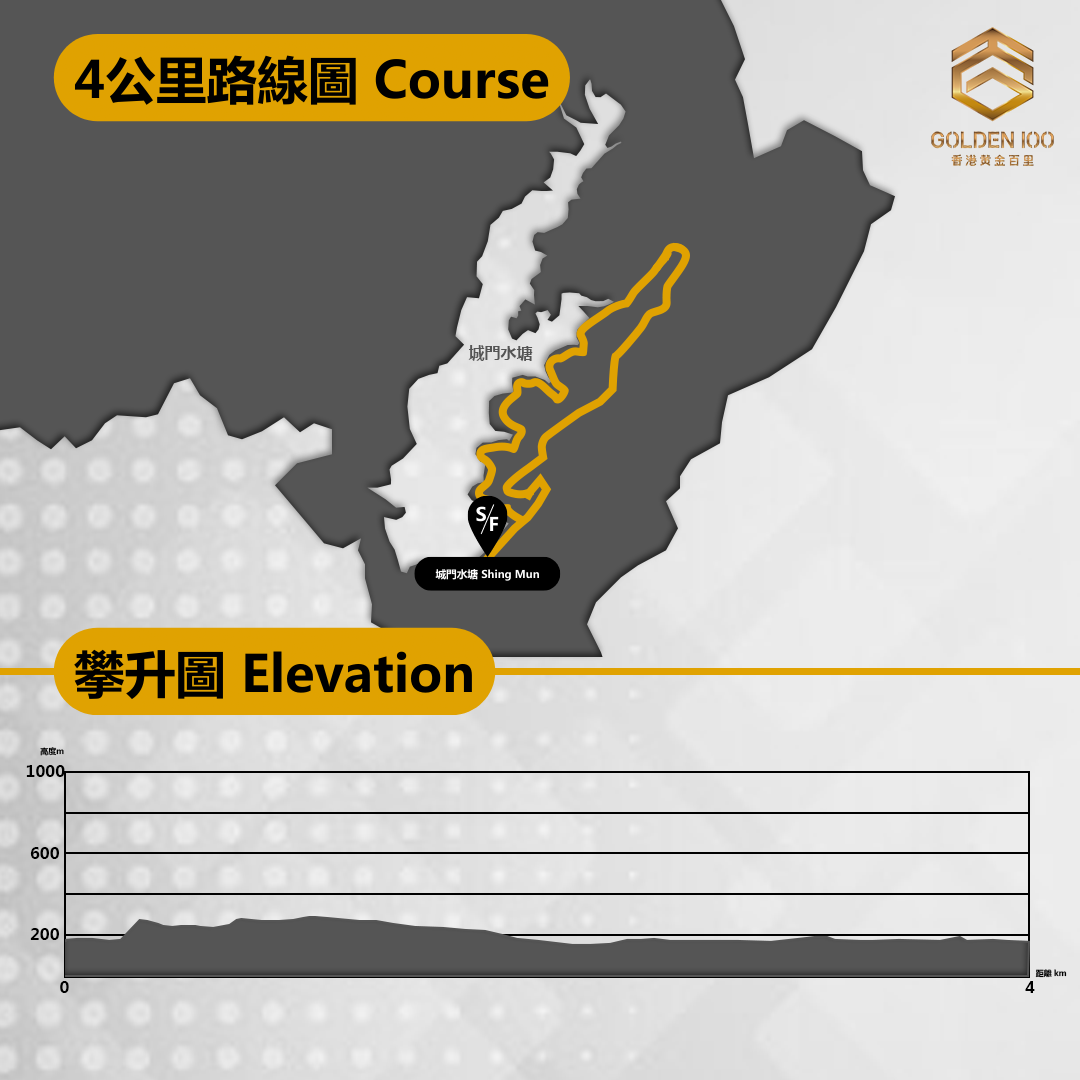 8KM 路線圖 MAP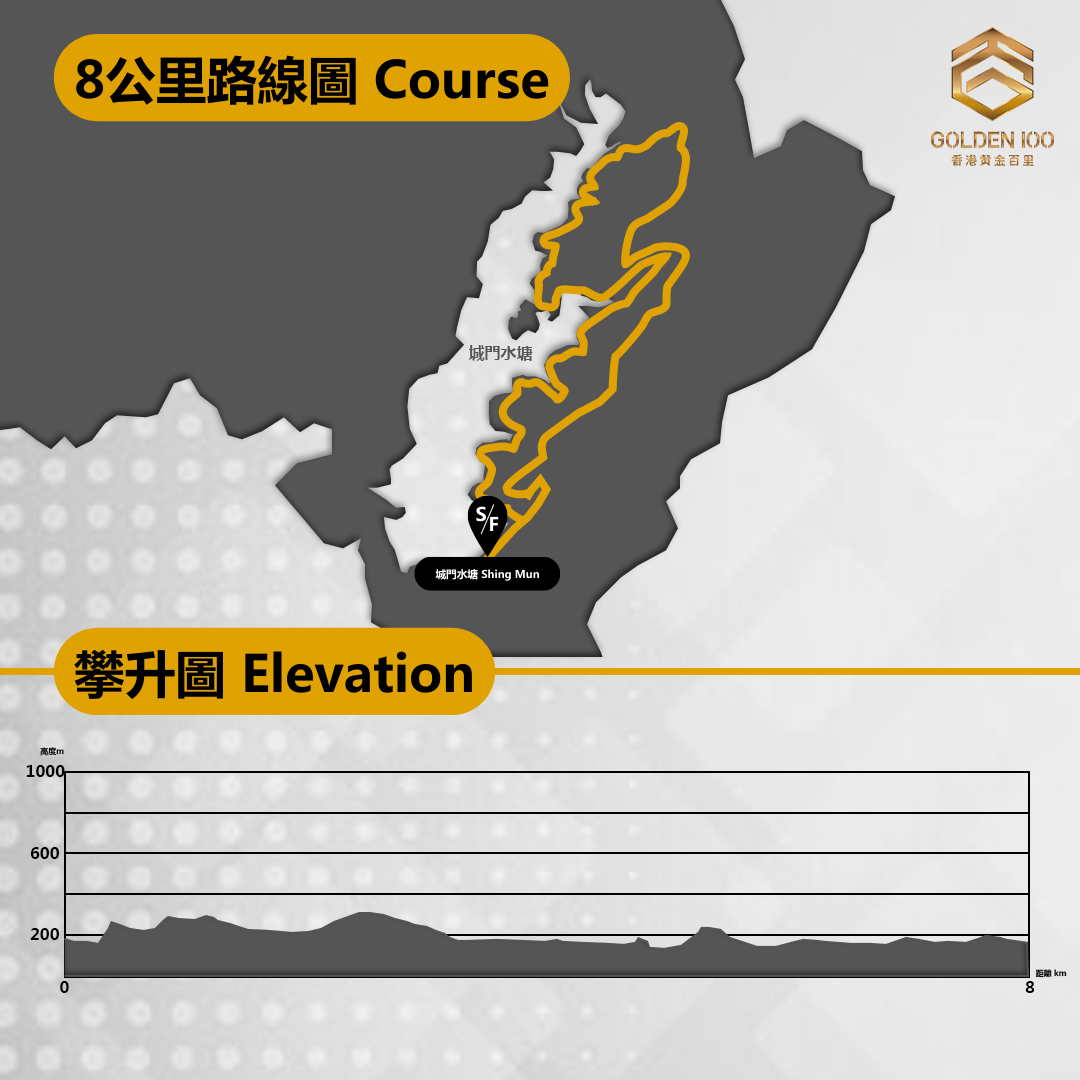 防疫規定 (實體賽)
DISEASE PREVENTION MEASURES
1. 所有參賽者都必須符合政府之「疫苗通行證」之要求。參賽者到達起點時需出示「疫苗通行證」以供工作人員核實,「藍碼」方可出發。「紅碼」及「黃碼」人士將不得進入起跑區,參賽費用亦不獲退還。
All participants must meet the government's "Vaccine Pass" requirements. Participants aged 5 or above must present the "Vaccine Pass" and the QR code for scanning. Persons under the category of Blue Code can enter the start zone. Persons under the category of Red Code and Amber Code are not allowed to start the race and no fee will be refunded.
按此查閱有關政府要求
Click here to view the government requirements
2. 所有參賽者必須在比賽開始前48小時內進行 COVID-19 聚合酶鏈反應 (PCR) 測試並提供陰性的檢測結果。
All runners are required to conduct a COVID-19 polymerase chain reaction (PCR) test and provide validated negative results within 48 hours before the start of the race.
3. 所有參賽者必須在比賽當天進行快速抗原檢測 (RAT),並在檢測結果寫上自己名字。比賽當天需要展示陰性結果方可進入起點出發區。
All runners are required to conduct a rapid antigen test (RAT) on the event day. To enter the start area, runners must show a photo of a negative RAT with his/her name handwritten on the test kit.
*留意大會賽前公布最新防疫措施
*Pay attention to the latest Disease Prevention Measures updates before the race
重要規則
IMPORTANT RULES
1. 參賽者必須靠自己完成賽事。
Runners must complete the race under their own power.
2. (實體跑) 8公里參加者,可中途轉至4公里組別。
(Physical run) 8KM runners can switch to the 4KM category during the run.
3. 線上跑參加者必須一次完成路線 (4/8KM),上載完成紀錄 (相片或GPX連結) 及起點打卡照 (須清晰顯示兩名參加者)。
Virtual Family Run runners must finish the entire course (4/8KM) in one go.  Upload the GPX record (in a screenshot or website link) and a selfie photo with 2 members at the starting point after finish.
4. 親子跑不設計時及獎項。
Prize and official finishing times are not available for Family Run.
5. 實體完成證書/電子完成證書只列出參與紀錄。
Finisher certificate/e-finisher certificate with participation record only.
6. (實體跑) 主辦機構已購置公眾責任保險,但並不包括個人意外保險。主辦機構建議參賽者自行投購個人意外保險。
(Physical run) The organizer has arranged its own public liability insurance. However, this does not cover runner's personal accidental insurance. We strongly recommend runners to arrange their own accidental insurance coverage.
5. 主辦機構保留酌情修改比賽規則、路線、舉行時間及其他安排的權利。
The organizer reserves the right to make changes to the race rules, course, schedule, and other race-related matters as deemed appropriate.