2023 香港黃金百里 - Big K 30KM 線上跑
2023 GOLDEN 100 HONG KONG - Big K 30KM VR
報名費 FEE
$420 HKD
上載日期 DATE
2023.4.3-5.2
賽程 DISTANCE
30km
限時 TIME LIMIT
8小時 HOURS
完賽禮品 FINISHER PACK
由順豐寄出 (已包郵費)
DELIVER VIA SF EXPRESS (NO EXTRA CHARGE)
玩法 RULES
最多分兩次完成
FINISH IN MAXIMUM 2 GO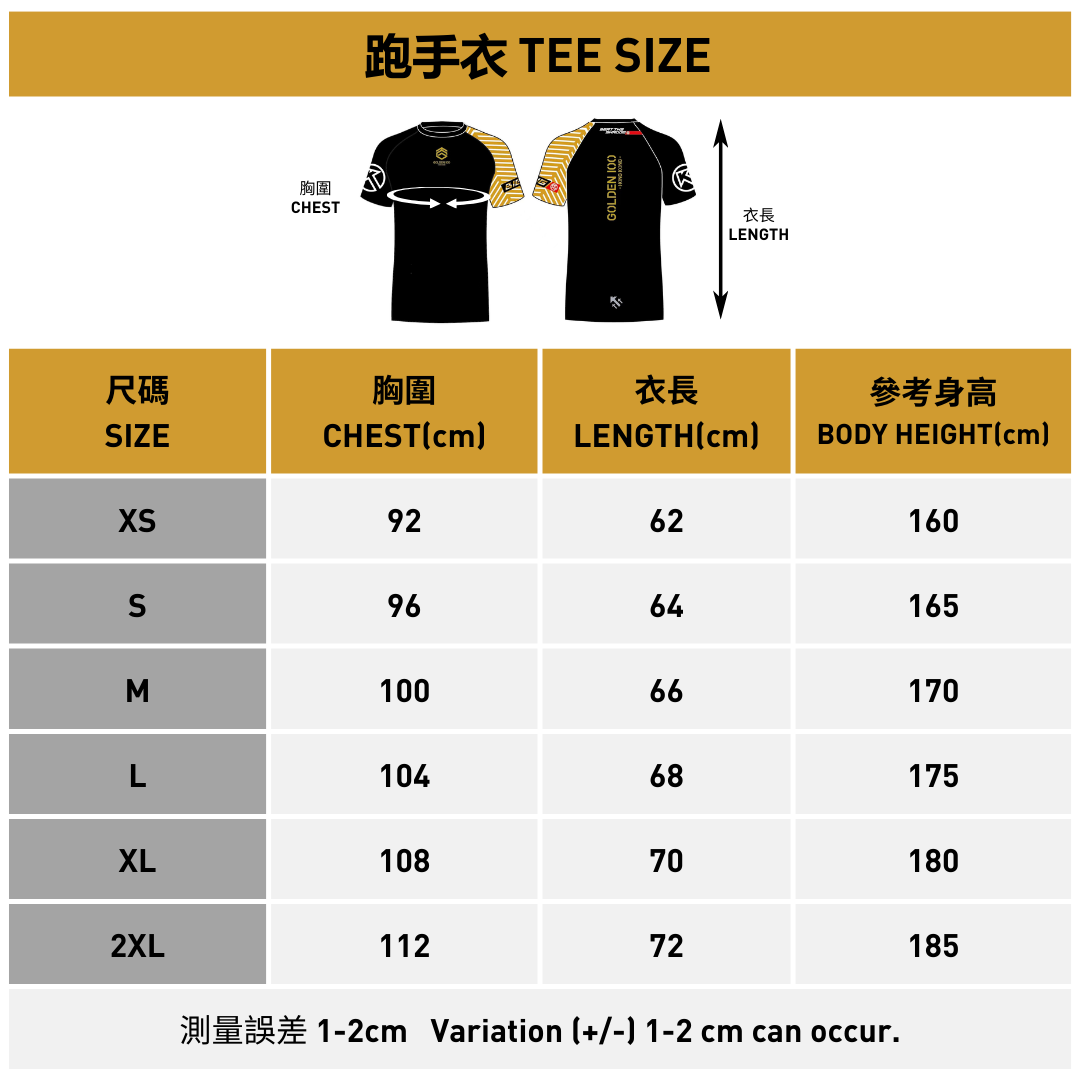 線上跑 完賽紀念品
FINISHER GIFT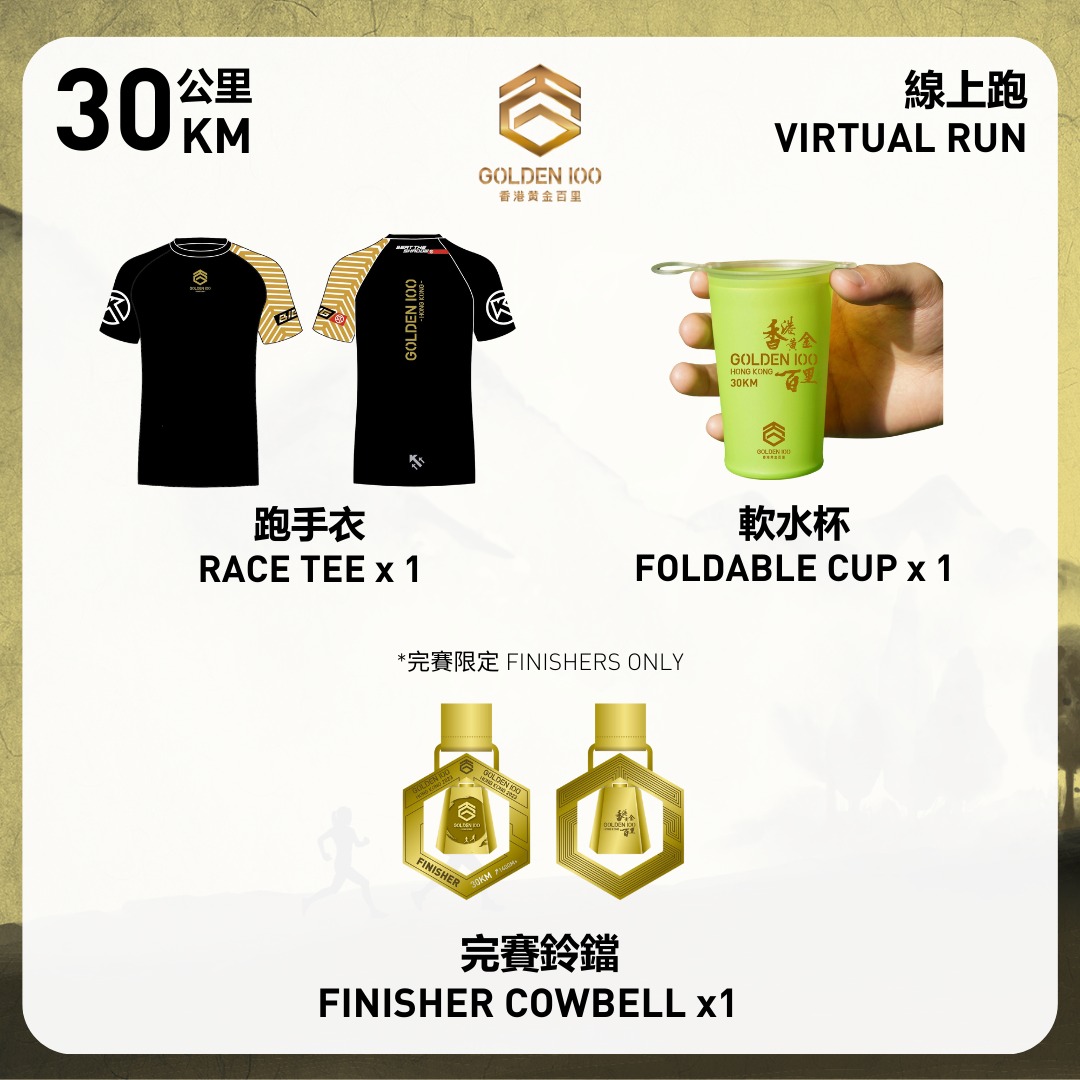 重要規則 IMPORTANT RULES
1. 參加者必須自力走畢全程。
Runners must complete the race under their own power.
2. 參加者可於2023年4月起跑,及於4月3日至2023年5月2日期間上載記錄。
Runners can start anytime and upload between April 3, 2023 and May 2, 2023.
3. 30KM 限時8小時,最多可分兩次完成。
Total time allowed for 30KM is 8 hours. Runners must complete in a maximum of two go.
5. 沿途不設大會支援點。
No checkpoints or aid stations will be set up on the course.
6. 沿途不設大會標示。
No marked signage on the course.
7. 完成後,一次過將完成紀錄 (截圖或連結)上載。
After finishing all sections, upload your GPX record(s) in screenshots or provide website links.
8. 主辦機構保留酌情修改比賽規則、路線、舉行時間及其他安排的權利。
The organizer reserves the right to make changes to the race rules, course, schedule, and other race-related matters as deemed appropriate.